We are pleased to announce the latest catalog designed for Hotel Applications. Please click here to download.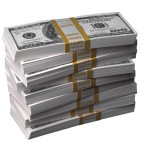 Furthermore, we are introducing a new way to look at how much Energy a Hotel can save if changed over to LED. In this presentation we are discussing a real world scenario of "before and after" numbers. This may be the most convincing data that will help you to do the change over as soon as possible. The more you wait the more electricity will be wasted. Check it out here, please.
Millions of dollars are wasted each year by many hotels in Hong Kong and around the world by inefficient lighting, old air-conditioning equipment and outdated elevator motors. Not to mention the water and other resource often drained with out much notice.
Although now we have started to take notice and many Hotel owners have made a quick decision to retrofit the old lights with energy saving CFL and LEDs. However, there are many hotels throughout Hong Kong are still "considering" the change over but unable to make a decision due to the following reasons:
1. Do not fully understand the technical aspects of LEDs.
2. Do not believe the LEDs are good enough for our Hotels.
3. Believe the LEDs cost too much money although it may save energy.
4. Property Owners and Operators do not come to an agreement about the change over.
Some of the hotels who have changed over to LEDs in a hurry in the past are now facing the problems like:
a). The LED lights are not bright enough.
b). The LED lights are not showing the right colour.
c). The LED lights are not living up to its expected life cycle or in other words the Light depreciation is too fast.
We also see some hotels for avoiding the hazel contract with Big Name companies and pay big dollars to get the same job done with out keeping any savings for them.
Why all these problems are faced today? First we do agree that the LED technology is in fact in its infantry stages. It's a new emerging technology and it is going to need some time for maturing. And there are many fly-by-night companies doing a quick and dirty work of selling anything the customer is asking for, without fully testing and qualifying the products. We also face inadequate standards to test them and certify them. The biggest difficulties we face today are many applications are demanding a retrofit in to an old fixture that was not designed for LED type light-source. It's very hard to force a LED bulb into an old fixture and expect it to work properly.
What we do at U-Tron is research and development of LED lights that can work well and deliver the exact performance of its old counterpart. We deliver warmer colors of 2700°Kelvin, high CRI of >85 and minimum of 3 year warranty.
We have collected data from several Hotels that we did the changeover and close monitoring and we are fully confident in undertaking the project and do a great job. Included here is a presentation for your review. If you are interested we will come in and make a live demonstration using our Watt Meters to show you how much can be saved over time. If you change today you will start saving today.
Localized After Sales Service
Outstanding 3 Years Warranty
Help save on labor and Air-condition operating cost.
Optional Extended Warranty up to 5 years
Excellent Financing Terms
For more information please contact Mr. Teddy Wat.
This email address is being protected from spambots. You need JavaScript enabled to view it.

U-Tron Company
7th Floor, 155 Hennessy Road