Moonlight Recessed Downlight
Click 68ML-RD4-WQ5 to download the data sheet.
U-Tron's Recessed Downlight Moon light series is designed with external PSU for easy installation. Available in 5 watt for the cutout 4 3/4" or 118mm. Like all other U-Tron products we supply the lights with "Snap- On" connectors for easy installations.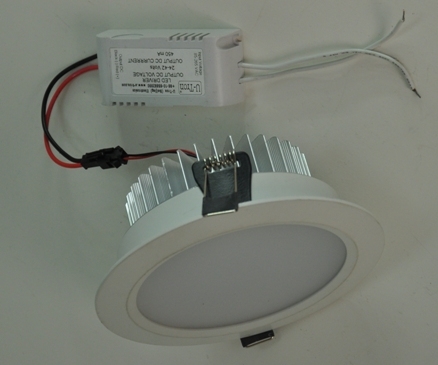 Model No.

Product Name

CCT

Lumens

Efficacy

Watt

Description

68ML-RD5-WC5

MoonLight Recessed Downlight 5"

Cool White

500lm

100.00

5W

Number of LED: 4 Cree Chips Input Voltage: Universal Cut-out diameter: 118mm

68ML-RD5-WW5

Warm White

400lm

90.00

5W

68ML-RD5-WC10

MoonLight Recessed Downlight 5"

Cool White

1000lm

100.00

10W

Number of LED: 6 Cree Chips Input Voltage: Universal Cut-out diameter: 118mm

68ML-RD5-WW10

Warm White

900lm

90.00

10W